The Tardoire valley is full of caves where prehistoric man lived: the caves of Ammonite and Placard in Vilhonneur, La Chaise in Vouthon, Fontéchevade and Montgaudier in Montbron, the Marillac cave… They are the most striking examples of human occupation over a period of almost 300,000 years. Sites such as La Chaise and Le Placard have gained international renown.
Le Placard, the cave of signs
Travel to the heart of prehistory during your visit to the Placard cave in Moulins-sur-Tardoire (Vilhonneur), located just beside the Moulin de la Pierre, on the banks of the Tardoire. In the middle of the woods, after a few minutes' walk, a vast shelter dug into the cliff awaits you. One wall of the cave is decorated with fine animal engravings, mainly of horses, and abstract signs known as "Placard", also discovered in the Pech Merle and Lascaux caves. Reported by Jean Fermond in 1874, it is one of the most famous sites in France, a rare artistic testimony of prehistoric man still accessible to the public.
⇒ The Charente department organises guided tours of the cave every summer and offers an interpretation area at the foot of the site. In 2021, discover a new space allowing a 360° visit of the cave with video-projections, exhibition of found objects, facsimiles, reconstitution of the decorated wall.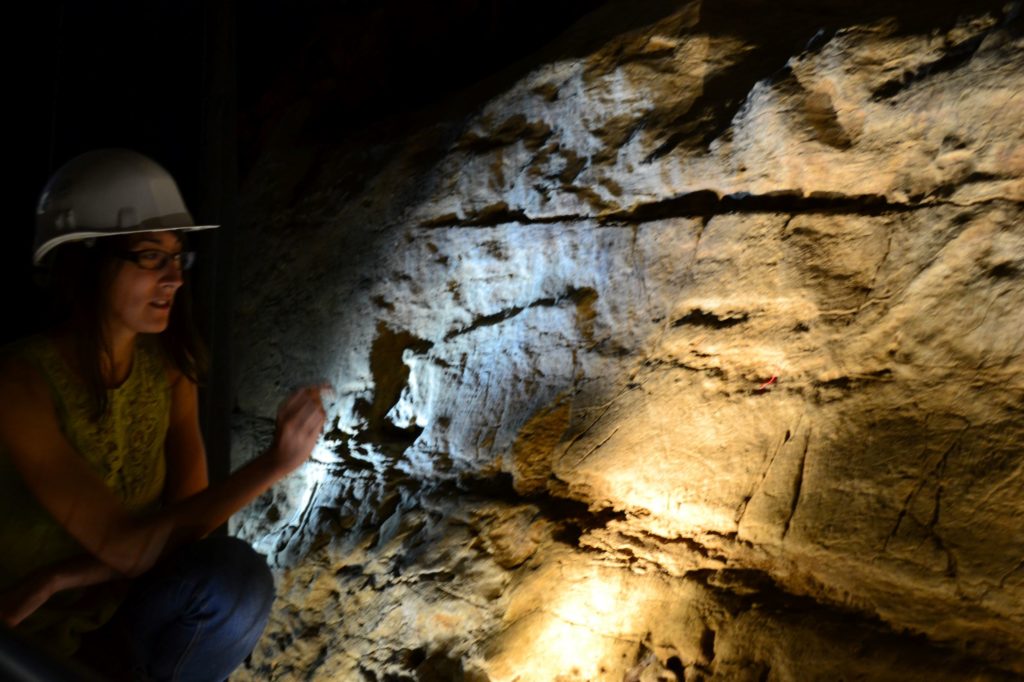 La Chaise and Montgaudier, two other major prehistoric sites
Open very exceptionally to the public, don't miss the summer visits to the prehistoric sites of Montgaudier in Montbron and La Chaise in Vouthon, set up by the association Préhistoire en Tardoire.
Research on the Montgaudier cavity has revealed the exceptional character of the site insofar as a very long human occupation has been attested. Among the remains, the command staff (pierced and engraved reindeer antler) is the most emblematic discovery in the Tardoire valley.
La Chaise cave, composed of two shelters, Bourgeois-Delaunay and Suard, is important for the knowledge of Neanderthal. Indeed, many remains, including children, were unearthed during excavations until 1983.
The Quéroy caves, a natural spectacle
Located on the edge of the Bois-Blanc national forest, in the commune of Chazelles, the Quéroy caves, dug by underground water, have been preserved in their natural state. About thirty chambers and as many corridors offer stalactites, stalagmites, concretions and draperies.
But in addition to the natural treasures, there are many remains left by prehistoric men, who stayed in these caves for a long time: objects, tools and bones are now exhibited in the Angoulême Museum.
⇒ The caves are open from April to October, without prior reservation. For more information, go to our "organise your stay" section.