Between tradition and modernity, a preserved know-how
A little history
The Charentaise was created in the 17th century, under the reign of Louis XIV, to make use of the surplus production of local weavers who worked for the Royal Navy's uniforms and the reform felts of the Angoumois paper mills.
In its early days, the slipper, with neither left nor right foot, was slipped into the clog to improve comfort, the tongue protecting the instep from contact with the wood. In the 18th century, householders used them to maintain and polish wooden floors. Known as "silent shoes", valets used them to move around without making noise.
In 1907, Théophile Rondinaud, a shoemaker in La Rochefoucauld, created the contemporary charentaise with a "Scottish top".
Le cousu-retourné ?
This technique represents all the know-how of the real charentaise with a felt sole. The sole is sewn and mounted inside out before being turned inside out. And this process continues through the new models. In 2019, the Charentaise obtained the protection of a "geographical indication" under the title "Charentaise de Charente-Périgord". This appellation is associated with the sew-and-turn technique.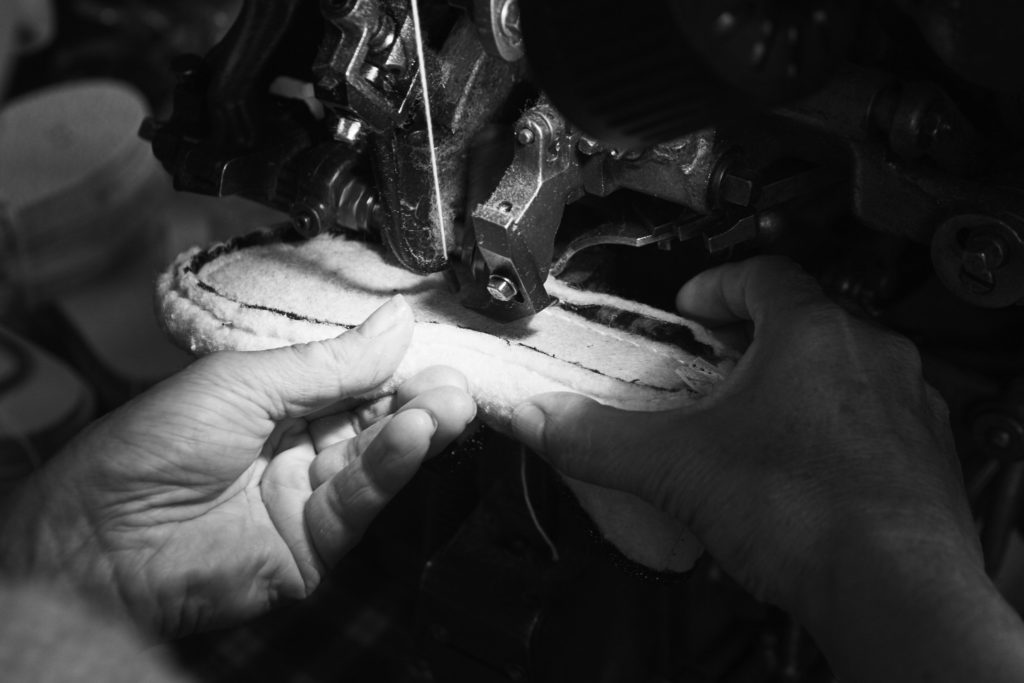 Today's Charentaise
The famous slipper has evolved with the times. Even if the tartan pattern still has its place, the Charentaise has been given a new look, with bright colours and more trendy patterns, thus conquering a new audience. New shapes and new materials are transforming the Charentaise, but still retaining its "cosy" side.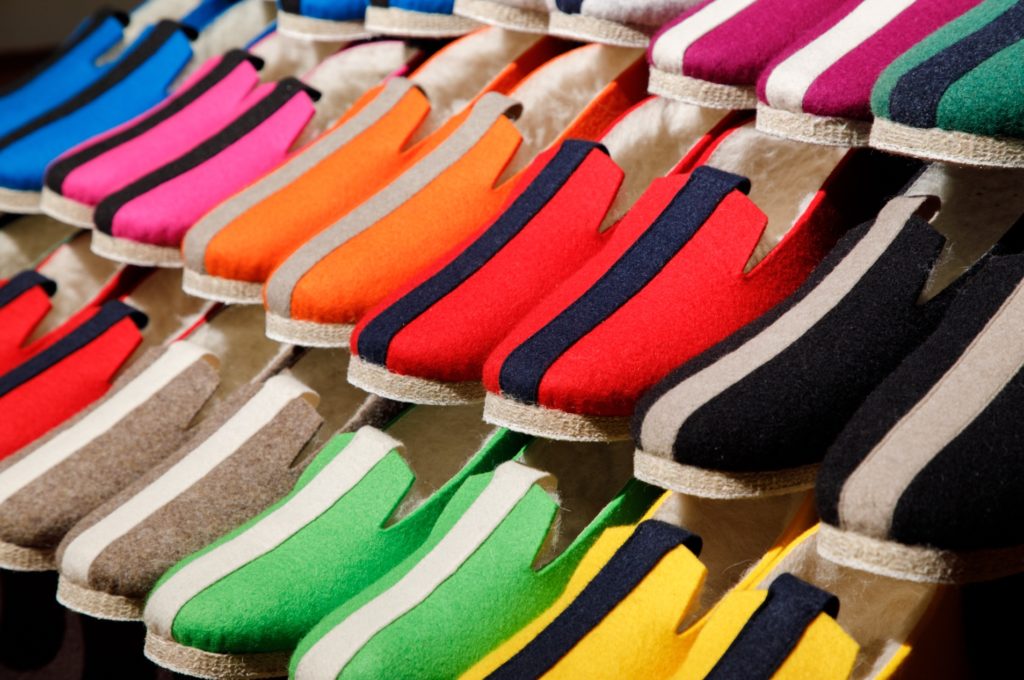 L'Atelier Charentaises, a new page is written for the slipper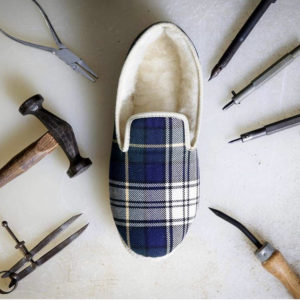 Since 2020, the Charentaise slipper has been given a new lease of life with the opening of "L'Atelier Charentaises, the French slippers" in La Rochefoucauld-en-Angoumois, the birthplace of the famous slipper since 1907. This revival is a source of pride for Olivier Rondinaud, co-manager, whose family has been in the slipper business for four generations. With Michel Violleau, his partner, and a dozen employees, they have embarked on a new production process that respects traditional techniques, including the famous stitch-and-turn technique, which earned the slipper a IGN in 2019.
For your winter evenings, don't hesitate to slip your feet into a pair of charentaises, in cocooning mode! Traditional with its tartan pattern or more modern, choose the charentaise that suits you!
Online shop: http://www.lateliercharentaises.fr 
New: visit the Charentaise Workshop ⇒ Open on Mondays from 1pm to 5:30pm and on Fridays from 9am to 12pm (workshop closed in August).