A discovery trail in a protected natural area, a kayak trip on the river Tardoire, a bicycle route, a horse ride or a fishing trip: enjoy the benefits of the countryside while practicing your favourite activity!
On foot on nature trails for the little ones
The Renaudie valley, which extends over the communes of Montbron, Ecuras and Rouzède, is classified as a Regional Nature Reserve. A small torrential stream, meadows at the bottom of the valley where cows graze, wooded slopes: this is the setting for this Nature Reserve.
⇒ To discover it, three paths of 3 to 4 kilometres have been laid out, on the themes of water, geology and biodiversity. In summer, the Conservatoire d'Espaces Naturels de Nouvelle-Aquitaine (New Aquitaine Nature Conservatory) is putting together a programme of activities accessible to all: drawing and photography competitions, nature walks, treasure hunts, etc.
3.5 kilometres south of La Rochefoucauld-en-Angoumois, the Landaudrie pond, created from the exploitation of sand and gravel, bordered by meadows, thickets and woodland, has become a showcase of biodiversity. Around the pond, the 2.2 kilometre "inspiring biodiversity" trail, with its educational signposting, invites you to discover and better understand the site, which has been classified as a Sensitive Natural Area. Practice "biomimicry" or how nature can become a source of inspiration for humans. Take advantage of the site to relax and practice bio-inspired yoga!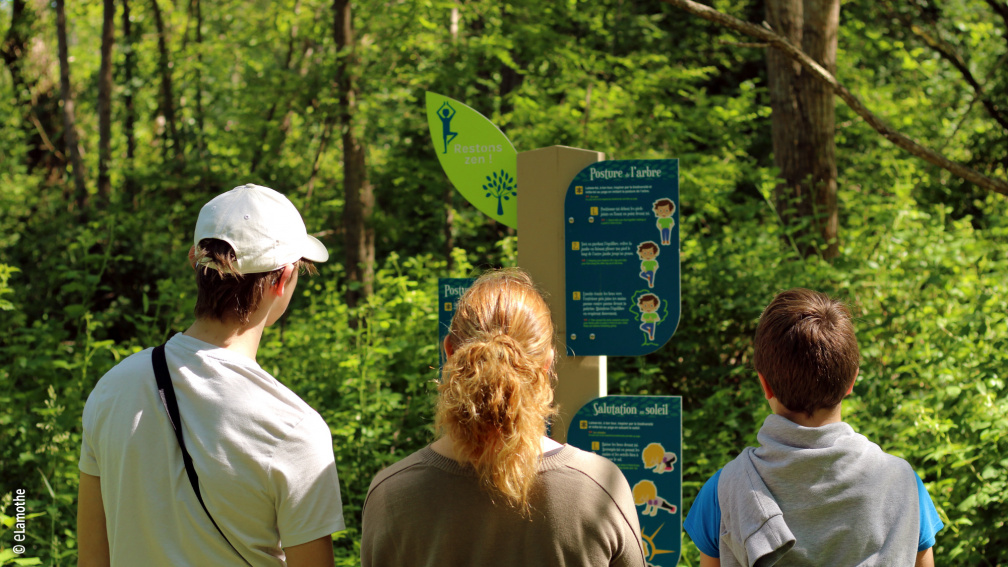 Cycling on greenways or shared roads
Starting from La Rochefoucauld-en-Angoumois, Montbron or Marthon, our three cycling loops on the road take you to the heart of our countryside, its curiosities and its viewpoints.
Each loop comprises three circuits for three levels of difficulty: family, discovery and exploration. There are Information and Service Stations at each starting point. They indicate on each route the sites not to be missed, the viewpoints, the picnic areas and other practical information.
La Rochefoucauld-en-Angoumois, loop n°51 : family circuit of 10,5 kilometres
Montbron, loop n°52 : family circuit of 4,6 kilometres
Marthon, circuit n°53 : family circuit of 6 kilometres
Starting in Marthon, the family trail follows the main part of the Coulée d'Oc greenway. It is therefore ideal for families with very young children. The greenway is a clean site: a former railway line transformed into a cycle path, forbidden to motor vehicles.
Along the water
A kayak trip is the highlight of a refreshing outing. Four tours of 3 to 13.5 kilometres lead you through unspoilt countryside, dotted with private castles, beautiful houses and restored mills. Sensations are guaranteed on the many slides of the Menet and Chabrot routes!
For beginners, take part in an introductory session to canoeing with a qualified instructor, as part of the "Été Actif " (Active Summer) operation. Go to the canoe house, route de Vouthon in Montbron to book your trip. The only requirements are that you know how to swim and wear a life jacket for your safety.
And for the less sporty, why not go fishing? The fishy waters of the Tardoire, the Bandiat or certain ponds (such as the one at Landaudrie) promise good family fishing times. For this, don't forget to bring your fishing cards, including for children.
⇒ sale of maps at the Tourist Office, information office of La Rochefoucauld-en-Angoumois, or online.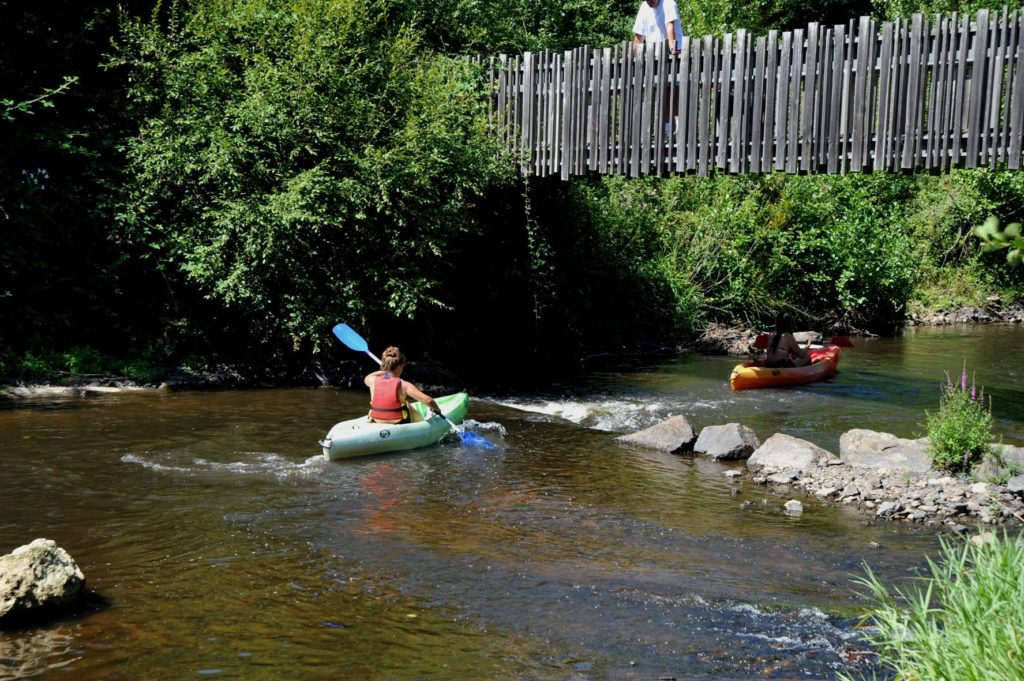 On the back of a horse or pony
Our paths are ideal for horse riding. If your horse accompanies you during your stay, there are accommodation providers (gîtes or guest houses) who can welcome you. Ask the Tourist Office for advice.
The Flamenac farm in Pranzac, the Poney-Club du Couret in Saint-Sornin, the Team Boulter stable in Feuillade, and the Domaine des Limousines in Ecuras all offer guided or independent rides.