The Saint-Sornin vineyard is part of the Charente's heritage. It has the only right in the Charente wine region to claim a "Protected Geographical Indication (PGI) Saint-Sornin".
The Saint-Sornin vineyard
Located on the first foothills of the Massif Central, the vines overlook the Tardoire. They benefit from a very good exposure.
Jacques Soulat, the manager of the Saint-Sornin winery has joined forces with Olivier Pucek, a nearby winegrower (Domaine de Maverlan) on a winegrowing project. Their ambition is to restructure this historic vineyard of Saint-Sornin. Their objective: to improve the quality of the wines produced and to integrate an environmentally friendly approach, at a time of better consumption.
On this exceptional terroir, Sapiens was born in July 2020, the first red wine to be stamped Saint-Sornin. On the label, three prehistoric men are running in single file, a nod to the rich prehistoric past of the Tardoire valley.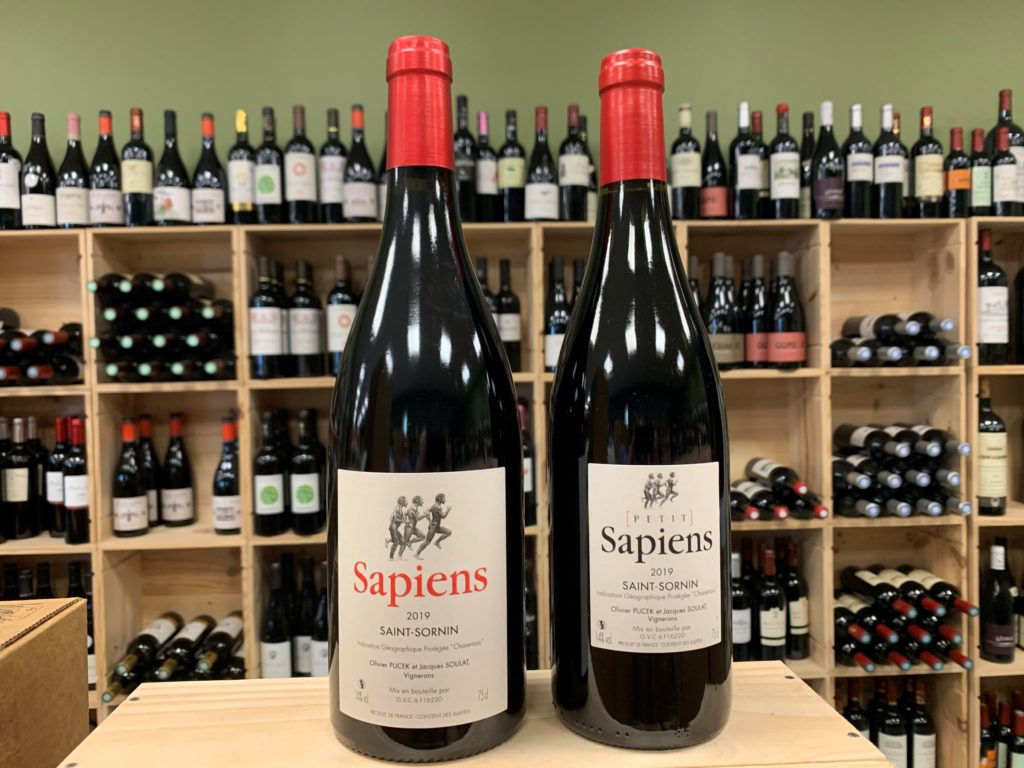 ⇒ See you at the Saint-Sornin cellar, Tuesday to Saturday from 9am to 12.15pm and from 2pm to 6pm.
Not far from there, Corinne et Freddy Radepont, owners of the Le Guimbelot vineyard, produce astonishing white wines on 4.5 ha under organic farming. The harvest is vinified, matured and stirred in a vaulted cellar, built identically to that of François Guimbelot, a farmer from the very beginning of the 19th century.