Caves, galleries, holes or pits... natural curiosities that make our landscapes special.
What is Karst?
Karst is a form of limestone erosion that gives the landscape a rugged appearance. The name comes from the Kras region in Slovenia.
Underground waters have dug into the rock, resulting in the formation of chasms. The losses of water from the Bandiat and Tardoire rivers feed the resurgence of the Touvre, near Angoulême.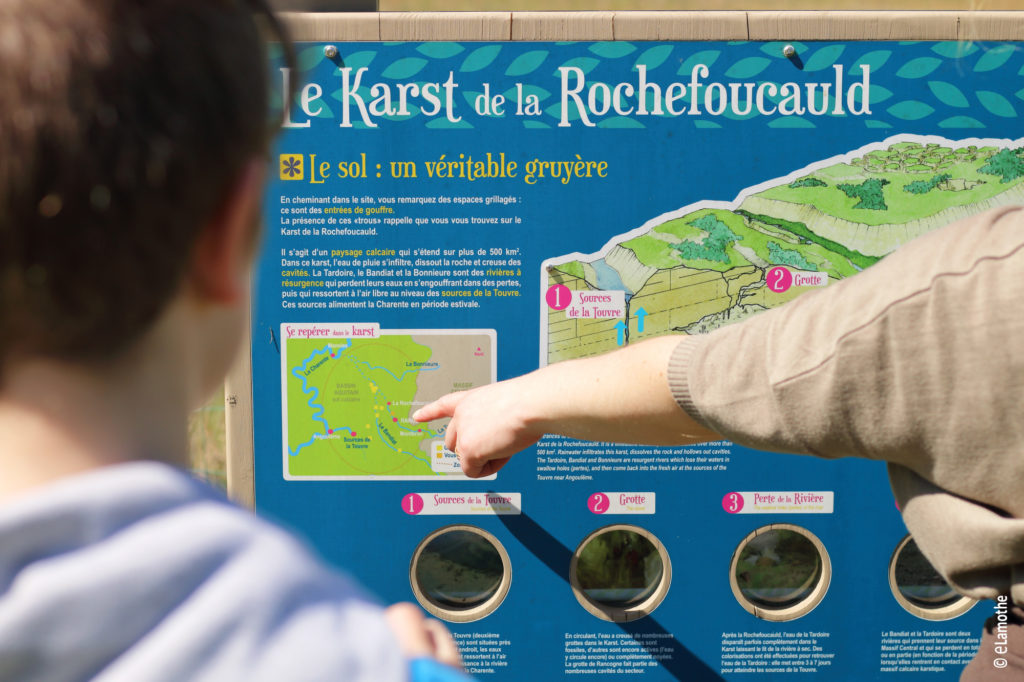 Karst curiosities to discover
In the Braconne forest, the most spectacular site is the Grande Fosse, classified in 1934, a vast funnel 250 metres in diameter and 55 metres deep! The Fosse Mobile, also classified in 1934, is the largest cavity in the karstic system, a labyrinth of over 8 kilometres!
⇒ Other sites: the Fosse Limousine, the gouffre de Chez Roby in Bunzac, the Grottes du Quéroy in Chazelles…
Take the 11.5 kilometre circuit of the devil's pits in the Braconne forest. These dangerous places have given rise to legends, making them very mysterious. So geological explanation or legends, the choice is yours!