Pranzac is a small, peaceful village in the Bandiat valley, a few kilometres south of La Rochefoucauld-en-Angoumois. It has something unique and exceptional: a rich history and a remarkable medieval and Renaissance heritage. Today, these riches are brought to light by the commitment and passion of the volunteers of the association Les Secrets de Pranzac.
The House of Heritage, a place of resources
In 2020, the birth of the Maison du Patrimoine is the result of years of research and work. This information space, nestled in an old 16th century building, restored as a participative and integration site, gives you all the keys to know and understand the history of Pranzac and its inhabitants, the heritage of the village and the mills of the Bandiat, the Karst and the curiosities of the underground world.
The members of the association have no shortage of ideas for keeping alive and passing on their love of the extraordinary history of Pranzac: guided tours, themed discovery tours, medieval archaeology workshops for children, escape games, night-time torchlight walks, etc.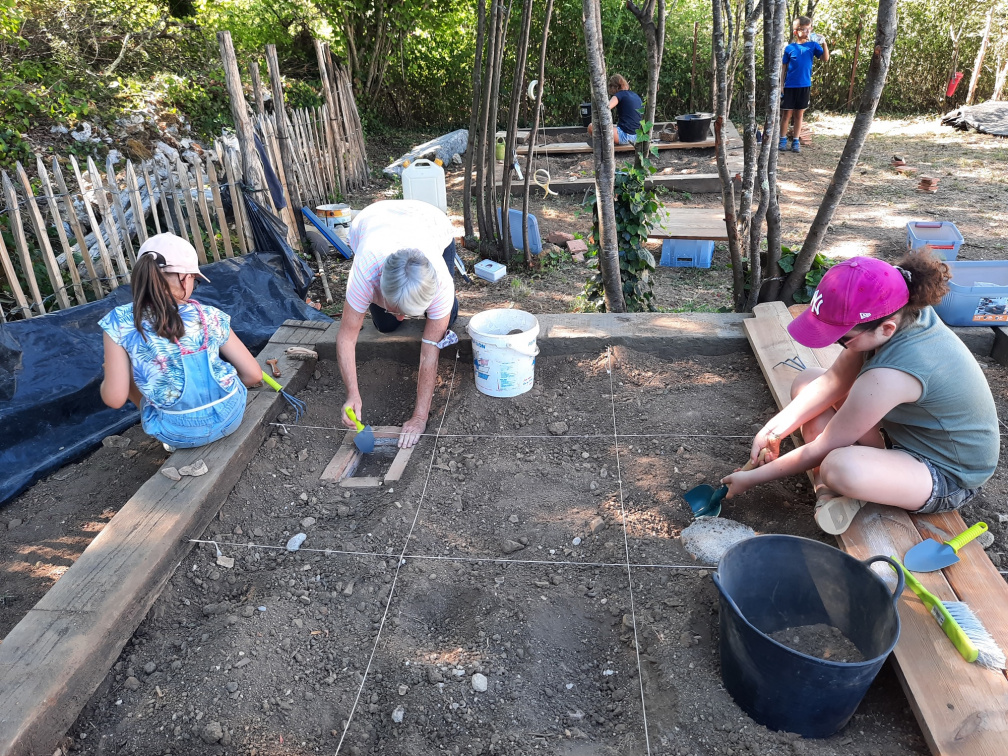 An exceptional heritage
Go to the main square of Pranzac to discover the emblematic monument of the village: the lantern of the dead dating from the 13th century on the site of the old cemetery, erected to recall the memory of the deceased and to ask for the prayers of the faithful.
Push open the door of the church of Saint-Cybard and admire the magnificent pendant keystones of the Renaissance chapel and an Italian Renaissance organ recreated by a contemporary Charentais organ builder.
Around the church, you will reach a site where a castle and its defensive system were built in the 12th century by Lord Jourdain. Only a circular tower remains today and is the subject of a restoration project.