The producers welcome you to their farms for guided tours and tasting sessions. Discover traditional gestures, innovative techniques and share the passion of these men and women who keep the region alive.
Products of the hive
In Feuillade, Franck and Sophie open the doors of their honey house every Monday in July and August. The visit teaches you all about the life of our precious bees, from the development of a colony to the harvesting of the honey. You will see a demonstration of honey extraction and the decanting process. Finally, you will taste some honey to the delight of your taste buds!
Le potager des poissons
Le Potager des Poissons in Moulins-sur-Tardoire is an aquaponic farm. But what is it?
An ancestral method of cultivation brought up to date. The association of a market garden and a fish farm to grow vegetables on the one hand and raise fish on the other. Jehanne and Benoît, the farmers, invite you to discover this method of cultivation which is based on an ecosystem where the sturgeon's excrement becomes the nutrient for the plants which in turn serve as a filter.
Products of our living mills
The water mills of the region open their doors and offer you their products: oils, flours and even craft beers. You will be able to watch and listen to the machinery, smell and taste good products and meet passionate people!
In Vouthon, the mill produces hazelnut, camelina, walnut and sesame oils and flours in an organic and eco-responsible way.
In Moulins sur Tardoire, the Moulin de la Forge produces corn and chestnut flour, walnut and hazelnut oil.
In Chazelles, "La Rainette" beers are brewed at the mill using a traditional method that respects tastes and aromas.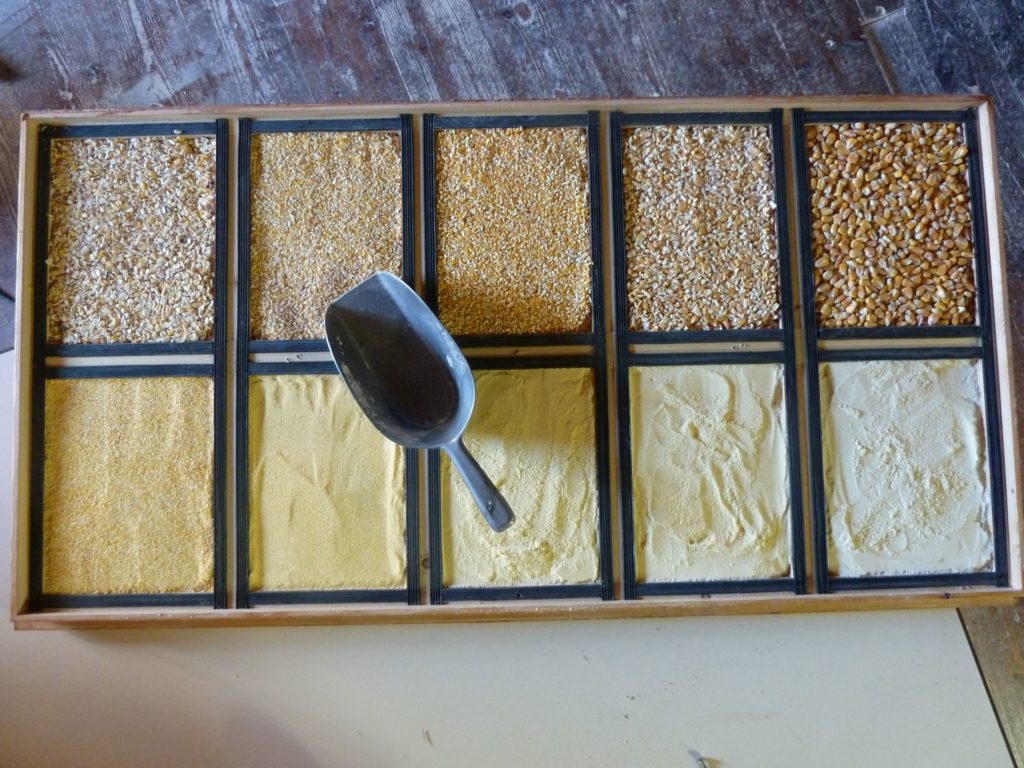 Les 2 Noix'elles – La Forêt du Brame
In Mainzac, Fanny raises deer in semi-freedom in a 10-hectare enclosure planted with trees and also produces walnuts on 23 hectares. Every Tuesday and Thursday during the summer, you can take advantage of the animals' meal time to learn more about the operation of the farm. Then, back on the farm, an explanatory video shows you the farms, the walnut grove and the different stages, from collecting the walnuts to processing them. You can choose between a visit followed by a farm snack on Tuesday and a visit followed by a farm snack on Thursday.